SCI - Central Connecticut Chapter
Conserving Wildlife & Protecting Hunting Rights
Welcome to Central Connecticut Chapter
Safari Club International
Central Connecticut Chapter is an organization with an international outreach but serves local hunters, sportsmen and sportswomen. Local SCI Chapters protect the freedom to hunt and promote wildlife conservation locally and worldwide.
If you are a hunter and expect the hunting tradition to endure so that your children and grandchildren can enjoy the outdoors, become a member and support SCI.
Learn more about our mission and events:
A political force in Washington, D.C. and other world capitals

Humanitarian, Educational, and Conservation Projects.

Chapter Members Meetings

Annual Banquet and Fund Raisers

SCI Chapter Network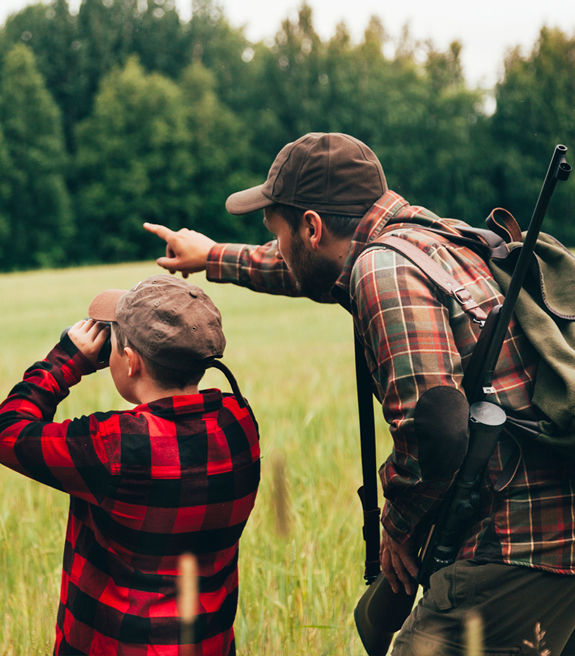 SCI members and their families have 24/7 direct access to the SCI Hunter's Travel Assistance Hotline.
More than 170 chapters raising money to implement the mission of SCI right in their own backyards.
SCI member stories, gear reviews, and updates from the organization that is First For Hunters.

"SCI is proactive in protecting my hunting rights.  The annual convention gives me exposure to outfitters and sources for my hunting and fishing."

"To honor women hunters and our rich heritage, SCI is celebrating "Women Go Hunting" during our Convention in Nashville, Tennessee."

Bob B.
Hunter & Fisherman
"Supporting organizations, like SCI, that protect wildlife conservation and hunting is the responsible thing to do as a member of the hunting community."

"SCI is the best proactive hunting, conservation and educational organization in the world. It's emphases is local, state, national, and international."